Until November 7th you can expect changing dishes from the regional organic ox. Further information can be found here.
Your christmas party and New Year's Eve in the Gifthütte
From now on you will find on this page our offers for your christmas party in the Gifthütte (menu or buffet). Have a look around with pleasure!
Regarding New Year's Eve, we still have to wait and see how the situation concerning Corona develops - but we will definitely come up with something and let you
know as soon as we know something more detailed.
Due to the current situation, this information is preliminary.
 
Organic ox
Until November 7th you can expect changing dishes from the regional organic ox.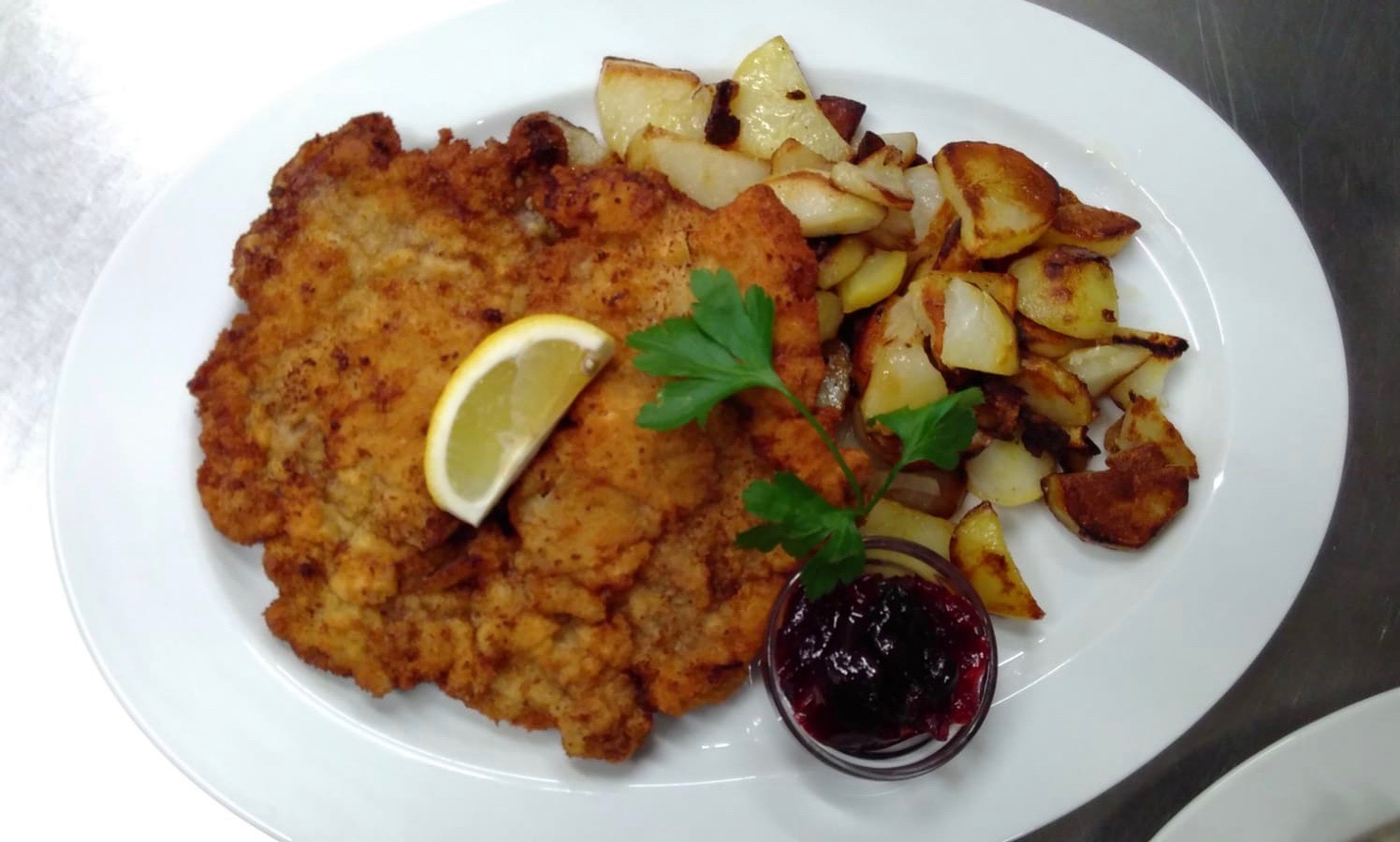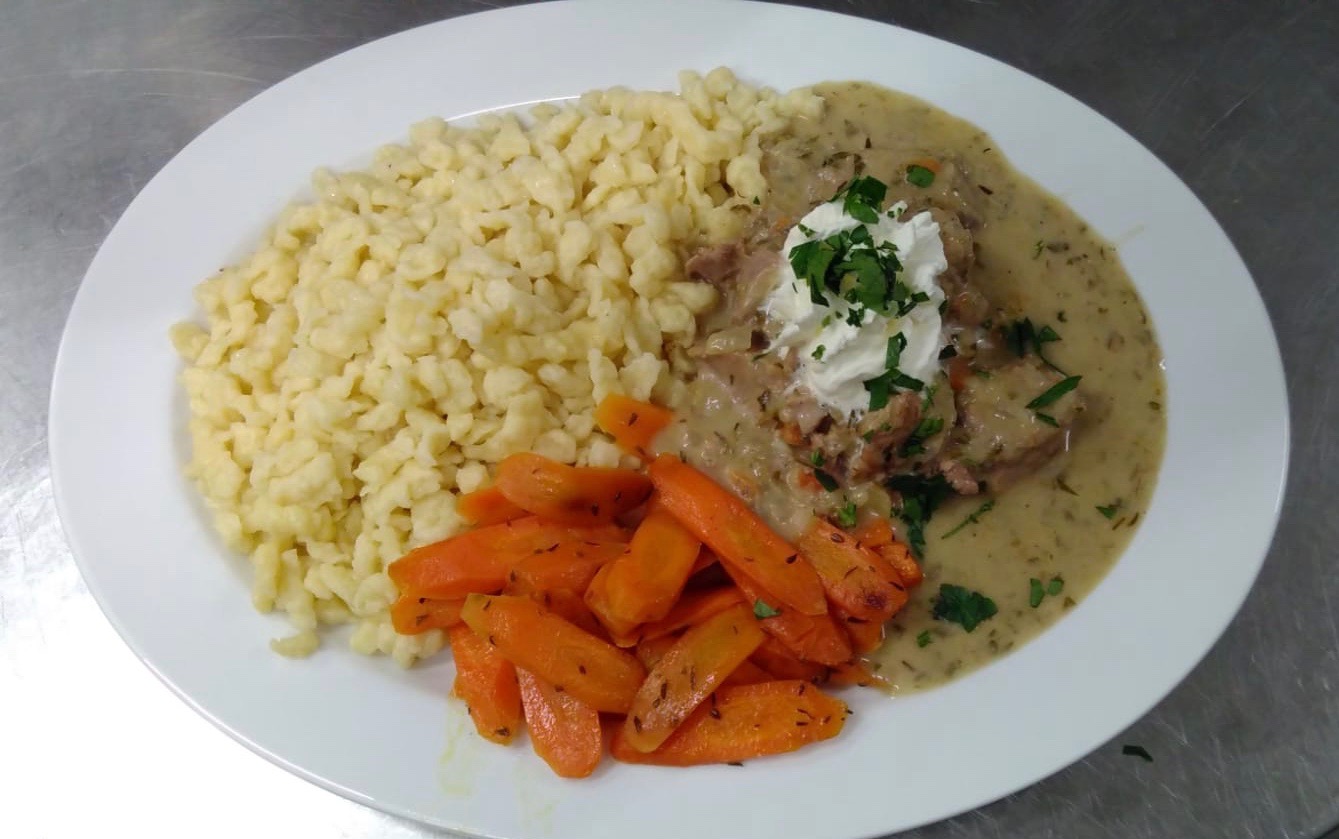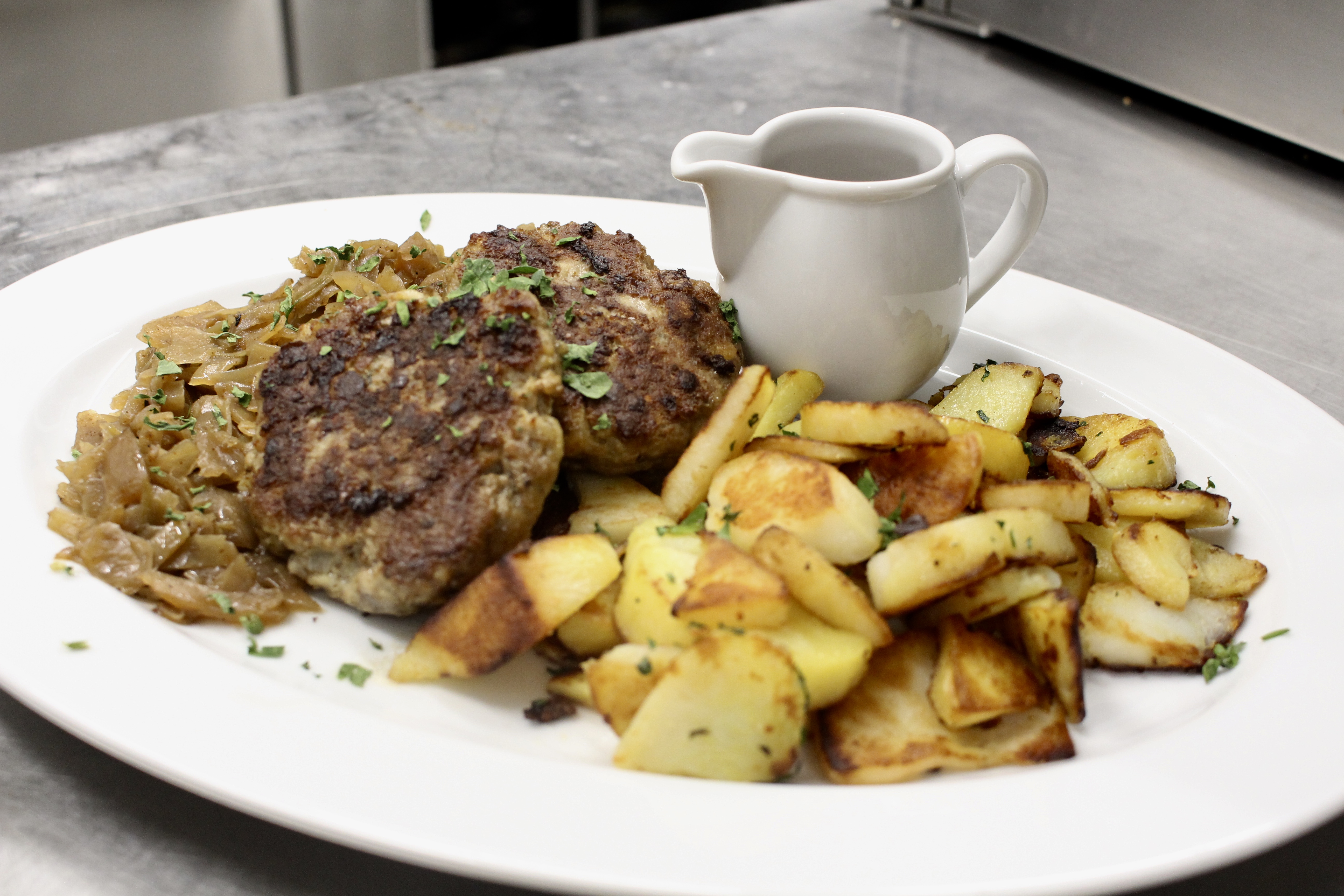 Current situation
We have successfully used the last few weeks to make a few improvements in our restaurant: Painting, sanding and varnishing our tables, improving our sound insulation. Now we are even more pleased to be able to reopen our restaurant.
Due to the current situation regarding the coronavirus (COVID-19), however, there are currently changed opening rules. In the following you will find an overview of the (according to current status) planned procedure for the future. We will of course inform you about any changes.
Until further notice our restaurant (indoor area) is open from 5 pm.
At best you should make a reservation in advance, preferably directly on our website.
You can also use our take-away service from 5 pm  to pick up your food (see below).
Unfortunately we have to dispose each of our menus after use by guests. If you would like to help us save paper, you can also view the menu online.

Take-away service
Takeaway meals can be picked up Tuesday-Saturday from 5 5 pm
As we are cooking fresh, we need a preparation time of 45 minutes. 
Please order directly online via our order form. Alternatively, orders can also be placed by e-mail (

This email address is being protected from spambots. You need JavaScript enabled to view it.

) or telephone (08341-71 53 537)
We offer a 15% discount for all customers who avoid our usual kitchen rush hours. That means, whenever your specified pickup time is before 6 pm or after 8 pm, we will deduct 15% discount from all listed prices on your order!
Our take-away boxes are of course organic and compostable ;-)

Gifthütten - Voucher
The current situation is still a threat to the existence of many companies. You can support us in this situation. You can continue to purchase  vouchers
online and thus help us in this low-income situation. You are welcome to order them by phone or e-mail or, of course, to pick them up in person directly from us. 

Come earlier - pay less
From now on and for the whole year 2020 you will receive a 15% discount on all food and drinks,
which are ordered between 5 pm and 6 pm in "normal operation".

The following conditions apply to this action:
- The entire bill must be paid at once, i.e. first by one person
- Birthday vouchers cannot be combined
- Not valid for special events, e.g. menu or buffet
- Orders placed before 6 pm for a later, fixed time are not discounted

Would you like to be part of our team?
We are looking for a kitchen helper and a service employee on a mini-job basis (6-8 shifts per month) from late September/early October.
Would you like to become part of our team? Then please fill out this questionnaire and either send it to This email address is being protected from spambots. You need JavaScript enabled to view it. or simply bring
it to us personally. We are looking forward to you! :-)
Annual planner
With our annual planner you are always up to date and never miss any action.
You can find the planner for 2020 here.